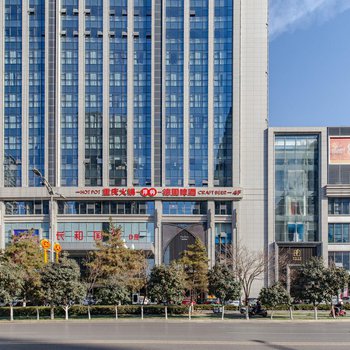 The Perfect Hotel By Boffol is an ideal spot for travelers wanting to discover the city. Visitors to Xi'an will find that the Perfect Hotel By Boffol is a fantastic accommodation choice.
The hotel is conveniently located just 5km from Xi'an North Railway Station and 27km from Xi'an Xianyang International Airport. In addition, Wenjinglu Metro Station is just a short walk away. With multiple attractions nearby including Xingxing Amusement Park, Aoding Sheji Shejian Yundong Center and Yahe International Culture Square, guests will find plenty to keep themselves occupied.
After a long day of sightseeing, guests can retire to the comfort of the hotel. Airport pickup can be arranged by the hotel upon request. Guests of this Xi'an hotel can make use of the parking facilities.
According to our trusted guests, the facilities at this hotel are first-rate. For guests traveling on business, this hotel is consistently one of the most popular choices.